Conference Dinner
The conference dinner will be held in the Great Russell Hotel. This is just a 5-minute walk from UCL. If not arriving from UCL, it is 50m from Russell-Square tube station on the Piccadilly line.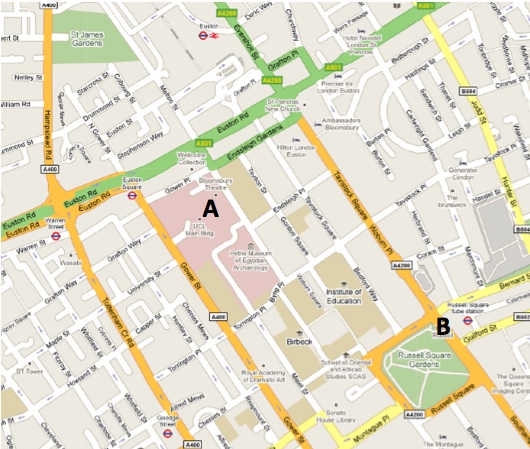 The hotel is marked "B" on the map above and UCL as "A".
The dinner will begin at 19:00 on the evening of Tuesday March 30th.