Bright Club & Science Showoff
"Bright Club is the thinking person's variety night, blending comedy, music, art, new writing, science, performance, and anything else that can happen on a stage.", or at least that is what the UCL Public Engagement webpage says.
On Tuesday 15th March 2011 two UCL High Energy Physicists, Jon Butterworth and Ryan Nichol, took to the Bright Club stage to try their hand at stand-up comedy. The night was a sellout with the (paying) audience literally queuing around the block to get in (photos: Hilary Jackson).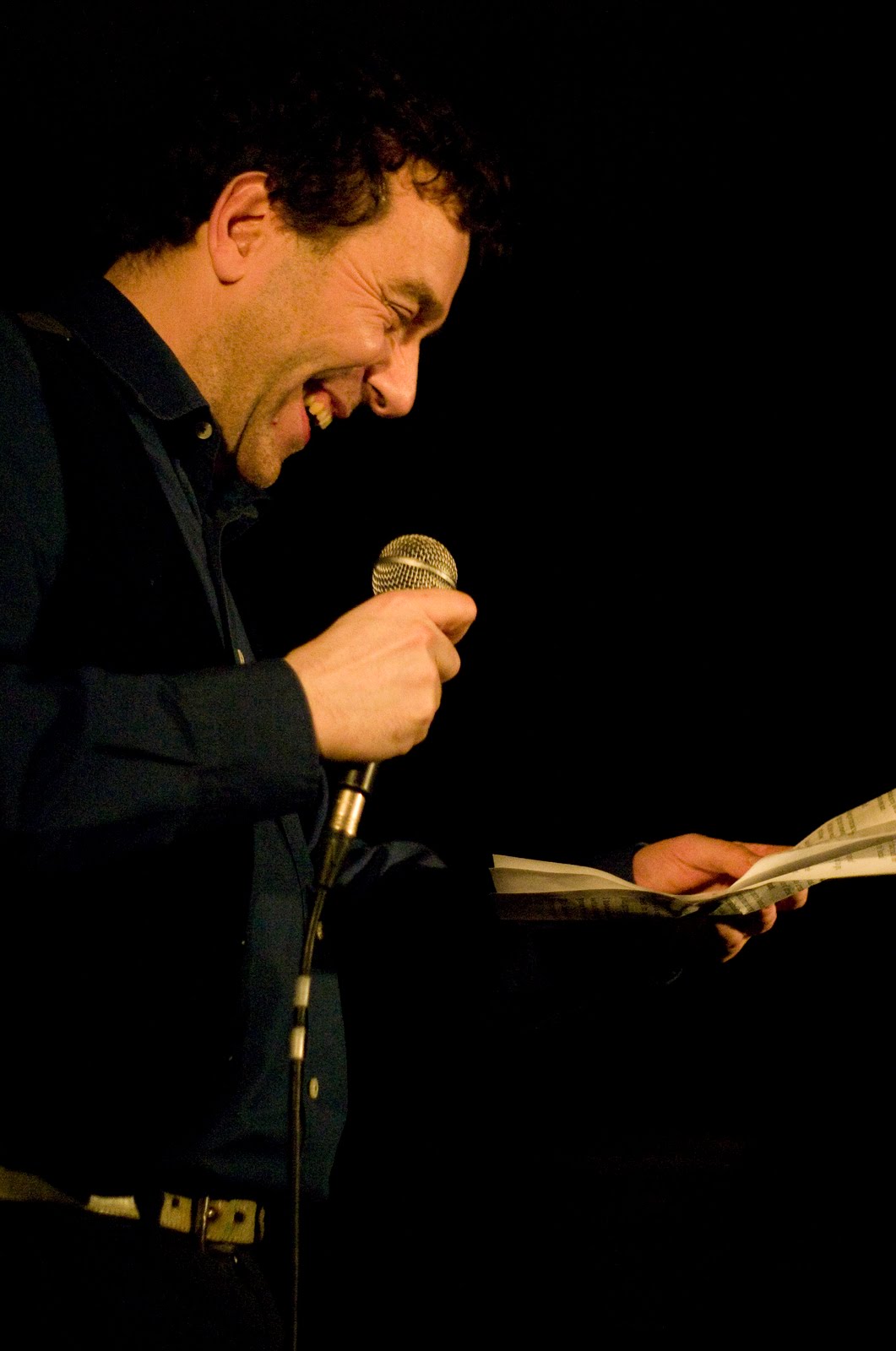 Both Jon and Ryan enjoyed themselves and the curious amongst you can download their sets by clicking on the following links.
On Wednesday 24th October 2012 another UCL High Energy Physicist, Simon Jolly, followed in their footsteps and addressed a sellout crowd at the UCL Bloomsbury Theatre (photograph courtesy of Isabelle Adam).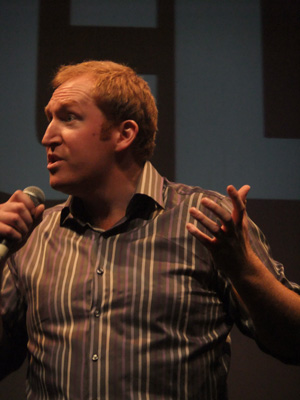 Ever a glutton for punishment, Simon appeared in front of another sell-out crowd at the Bloomsbury Studio for the Bright Club show "Hope" on Tuesday 26th July to talk about smokers and CP violation.
Science Showoff
Science Showoff is an open mic night for scientists, science communicators, science teachers, historians and philosophers of science, students, science popularisers and anyone else with something to show off about science.
On Wednesday 17th July 2013, yet another UCL High Energy Physicist, Gavin Hesketh, told a packed crowd at the The Miller pub about the animal kingdom's attempts to prevent the discovery of the Higgs Boson. This event will have to live on in the memory of that crowd, as no footage exists!
For further information please contact
Prof. Ryan Nichol
.