The Royal Society Summer Science Exhibition
The Royal Society Sumer Science Exhibition and showcases the most exciting cutting-edge science and technology research, and provides a unique opportunity for members of the public to interact with scientists and ask them questions about their work.
The 2013 exhibition took place at the Royal Society in the first week of July, and UCL High Energy Physicists collaborated with other UK universities to stage an exhibit on the discovery of the Higgs Boson. The UCL group were involved in the planning, construction and running of the exhibit, and made a short film about the LHC, linked from the exhibition page. The exhibition received over 12,500 visitors over the week, and our stand was one of the most popular.
Some photos of the exhibition including UCL group members Ben Cooper, Peter Davison and Stephen Bieniek in action. Photos courtesy of Karl Harrison (Cambridge).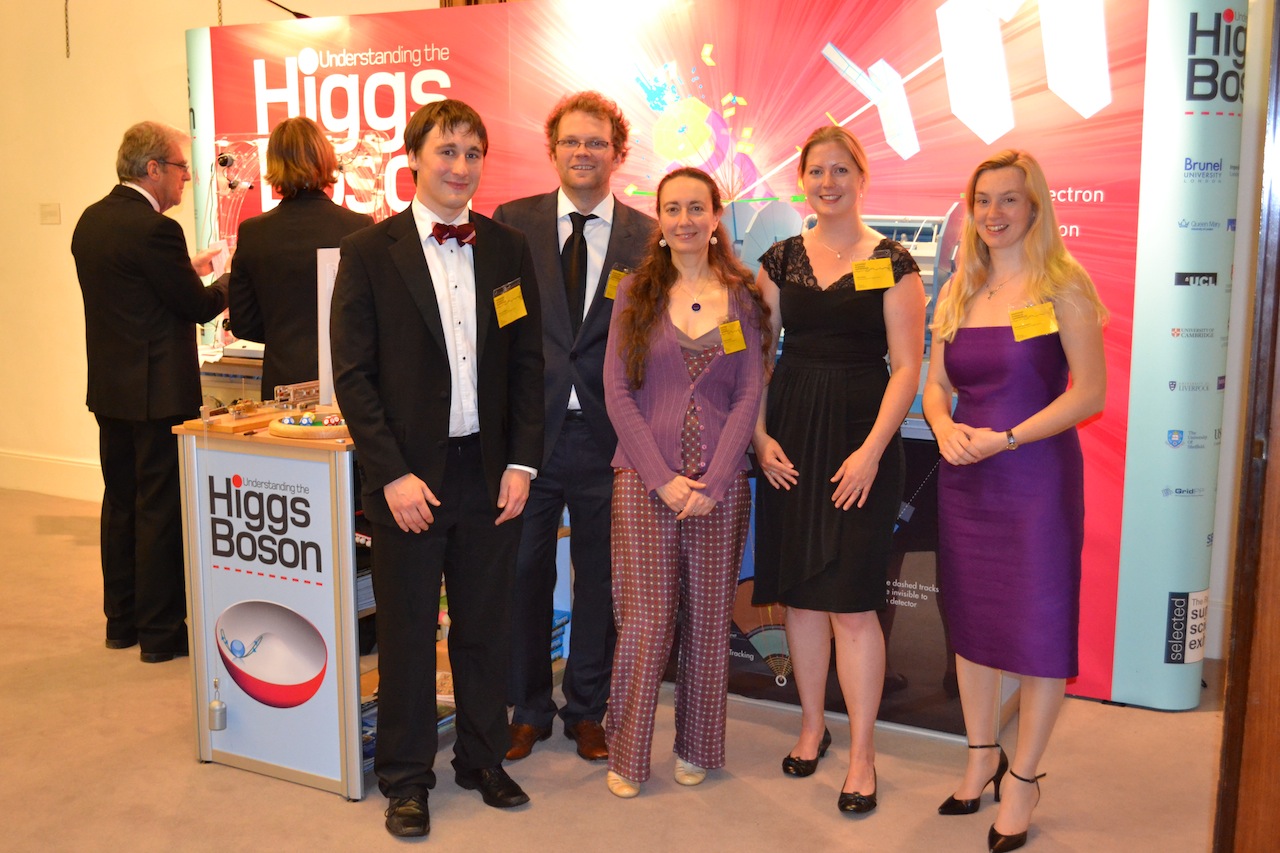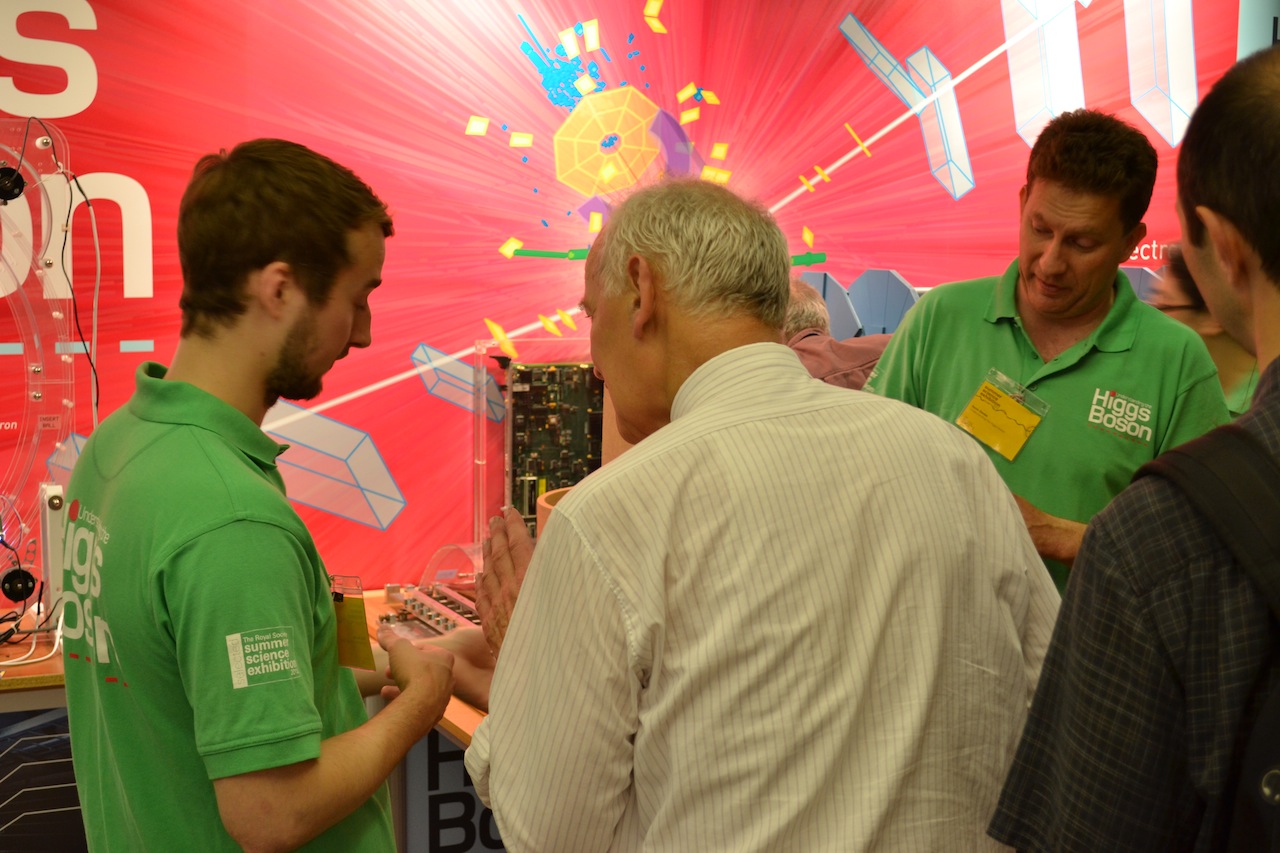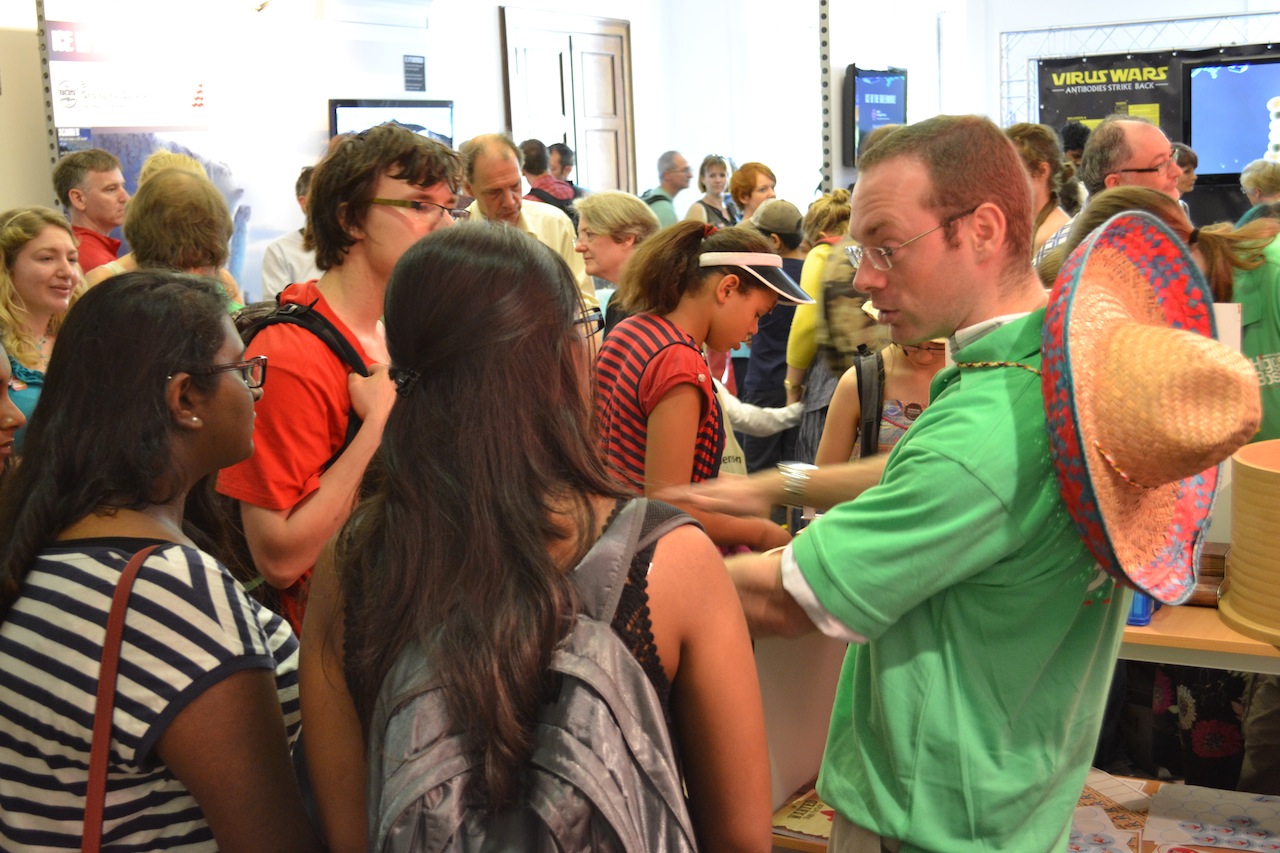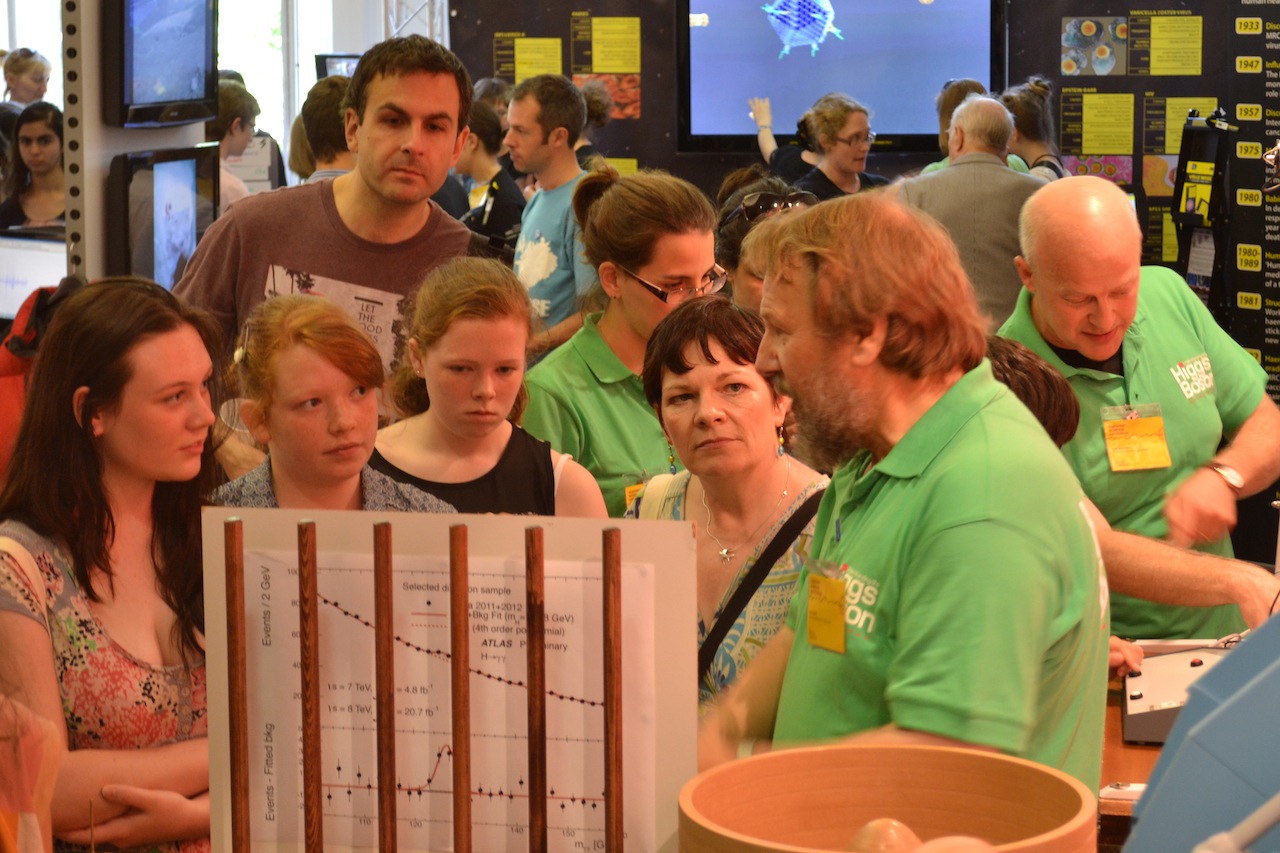 For further information please contact Gavin Hesketh
(gavin.hesketh@ucl.ac.uk)